---
| | |
| --- | --- |
| Hersteller: | Teksomak |
| Kategorie: | Vertikal |
| | |
| Zustand: | Neu |
| Baujahr: | 2014 |
| | |
| --- | --- |
| Interne Referenznummer: | 019 |
| | |
| --- | --- |
| Land: | Germany |
| ZU VERKAUFEN | |
ROCKER 34
(15.03.2016)
---
GENERAL INFORMATION
Engine
47 kW @2000 rpm
Weight
2900 kg
| PULLING SYSTEM | Hydraulic Engine, Frame and Crawler |
| --- | --- |
FEED FRAME
Length
5.00m
Stroke
4.10 m
Push & Pull Force
50 kN
DRILLING
Drill Speed
0 - 120 cm/min (it may change due to ground)
Drilling Diameter
2,5'' - 4'' (with hammer)
Drilling Depth
50m
ROTATION UNIT
Drive Engine
115 rpm
Torque
1197Nm
Fuel Tank Capacity
65 liters
Oil Tank Capacity
150 liters
ADVANTAGES
Rocker34 has hydraulic pull and push force and works with DTH hammer.
Rocker34 can move easily with its crawlers in the hard conditions.
Rocker34 cannot lose its balance with the helping of crawler balance pistons.
Rocker34 has powerful engine to help easy drilling and travelling.
Rocker34 has a user platform to move with machine while changing the hole.
Rocker34 has enhanced push force and rotation engine.
Rocker34 has large oil tank and an oil cooler; therefore, the oil is used more efficient and long time.
Rocker34 is manufactured with high quality materials, therefore, it serve its owner without problem.
Rocker34 can drill 2,5" - 4" of hole sizes with DTH hammer.
Rocker34 can drill with giving from 22˚ to 90˚ of drilling position.
Baumaschinen-Kontor ID: 576646149971
Link: http://www.baumaschinen-kontor.de/de/show/576646149971
Auf Facebook publizieren
Hersteller:
Teksomak
Baujahr:
2014

Zustand:
Neu

Land:
Germany


45.000,00 €




(Preis Netto) zzgl. 19%
Seitenaufrufe 845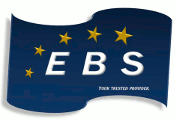 Eurobuyservices EBS UG
Osterholder Allee 2
25421 Pinneberg
- Germany -