---
| | |
| --- | --- |
| Hersteller: | Teksomak |
| Kategorie: | Tunnel |
| | |
| Zustand: | Neu |
| Baujahr: | 2014 |
| | |
| --- | --- |
| Interne Referenznummer: | 015 |
| | |
| --- | --- |
| Land: | Germany |
| ZU VERKAUFEN | |
Explorer30
(15.03.2016)
---
Explorer30 is the small hydraulic drill rig for coring and drilling for narrow tunnels, underground galleries and surface. It has small built so that easy to install and carry. It has hydraulic regulated spindle to control speed of rotation between 535 rpm to 2200 rpm step less. It can be operated with one person. It can be designed either with electrical engine or diesel engine. The rotation head can be swung aside for hole cleaning or grouting equipment. Explorer30 has automatic hydraulic synchronization system between chuck and rod holder to handle the rods.
DRILLING CAPACITY
Diameter of Drill Rod
AW
AWL
Depth (m)
100
120
Depth (ft)
328
394
The capacities may differ according to ground parameters, drilling angle and drilling equipment. These values are given only as a reference.
MAST AND FEED SYSTEM
Feed Length
850mm
Feeding and Pulling Force
15 kN - 21 kN
Feed Speed
0,5 m/s - 0,7 m/s
Drilling Angle
0° - 180°
Rod Pull Length
750 mm
29,5 in
POWER UNIT
Engine
ELECTRICAL
DIESEL
Power
15 kW - 22 kW
18 kW - 32 kW
Revolution
1500 rpm
2000 rpm
Main Pump
Flow
32cc
32cc
Pressure
210 bar
210 bar
Service Pump 1*
Flow
21 cc
16 cc
Pressure
160 bar
160 bar
Service Pump 2
Flow
6 cc
6 cc
Pressure
160 bar
160 bar
ROTATION UNIT
Spindle Speed Range
535 rpm - 2200 rpm
Max. Torque
187 Nm
138 lbf
CHUCK JAW
Type
Hydraulic
Maximum Inner Diameter
49 mm
1.9 in
Holding Capacity
63 kN
14163 lbs
ROD HOLDER JAW
Type
Hydraulic
Maximum Inner Diameter
64 mm
2.5 in
Holding Capacity
11 kN
2472 lbs
* Water pump's model
The manufacturer has right to make modification without any notice.
Baumaschinen-Kontor ID: 343453239168
Link: http://www.baumaschinen-kontor.de/de/show/343453239168
Auf Facebook publizieren
Hersteller:
Teksomak
Baujahr:
2014

Zustand:
Neu

Land:
Germany


40.000,00 €




(Preis Netto) zzgl. 19%
Seitenaufrufe 805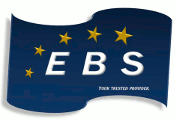 Eurobuyservices EBS UG
Osterholder Allee 2
25421 Pinneberg
- Germany -